Oil Tank Solutions:
Oil Tank Evaluation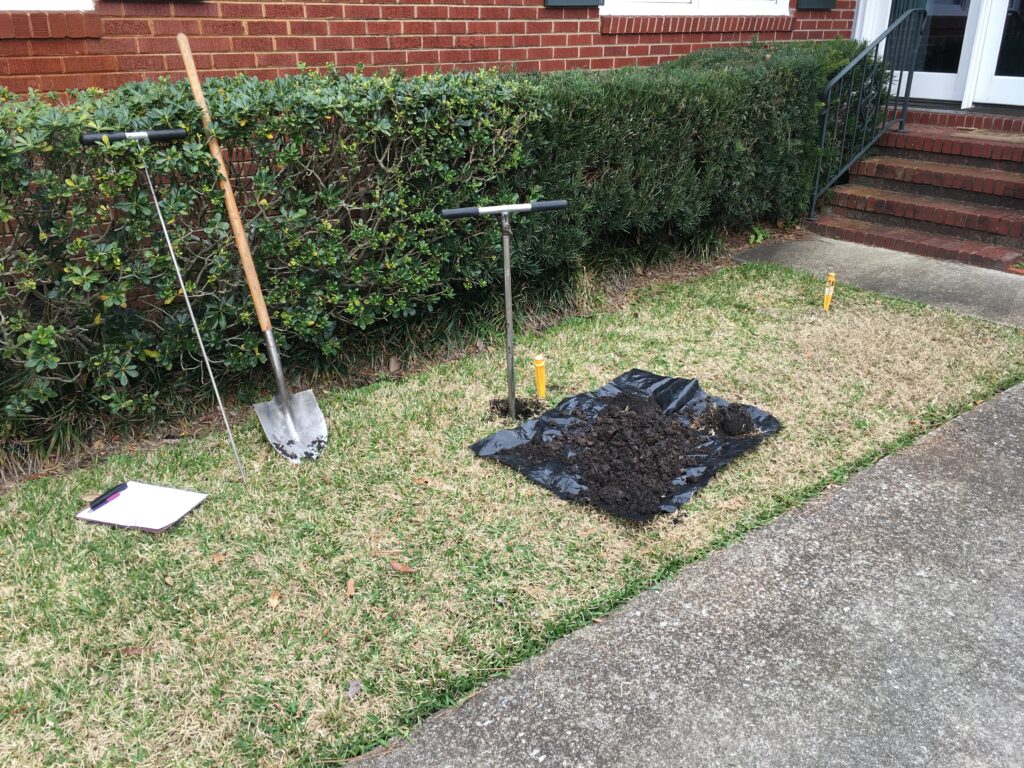 The first step with a tank project is to conduct a Tank Evaluation to determine the exact location and "status" of the tank. During a site visit, PES will determine the exact footprint of the tank so that we can develop a strategy to remove the tank or close it in-place. We will check the tanks contents and will conduct a soil boring up to 9 feet deep to determine if the tank has leaked or not. From this information we furnish a 6 to 8 page report describing the finding of the investigation, the current State's requirements, and a discussion of the liability issues. This scope of work also includes giving you a firm price to properly close the tank. If the tank has leaked, we will provide several site specific options and costs to address the contamination.
Search for an Unknown Underground Tank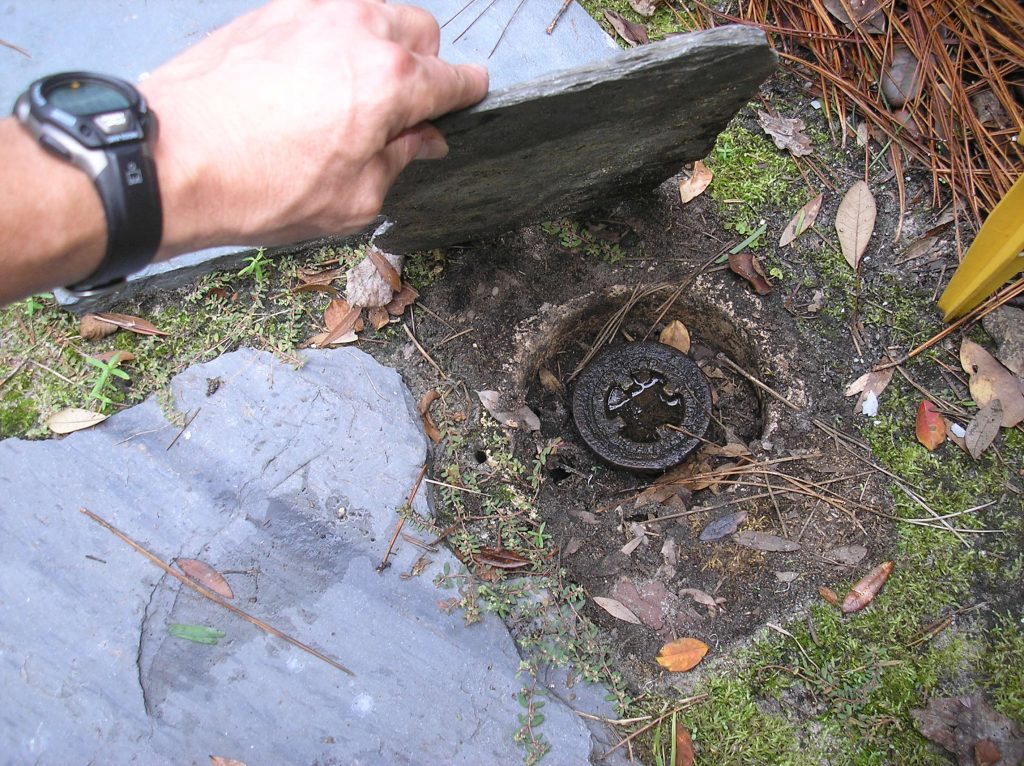 At many properties, the underground oil tank may have been abandoned years ago and people forget that it is still in the ground corroding. Over time, bushes and other vegetation can grow up hiding the fill and vent pipes. Other times people cut the pipes off below grade to hide the tank. In some cases, a seller / property owner does not know if there is an underground tank on their property or not.
However, Buyers need to know what they are getting into because the cost and liability of a leaking tank can become a big problem. Even if no one (lenders, insurance company, realtors, etc.) makes a big fuss about a tank possibility now, it may become a huge problem when the buyer is trying to sell the house at a later date. Once you're the owner/seller, it's essentially your responsibility to pay to resolve the underground tank situation. Are environmental concerns going to be a bigger problem or a lesser problem in 5, 10, 20 years? Bigger problem!
Pipe Inspection and Professional Sealed Report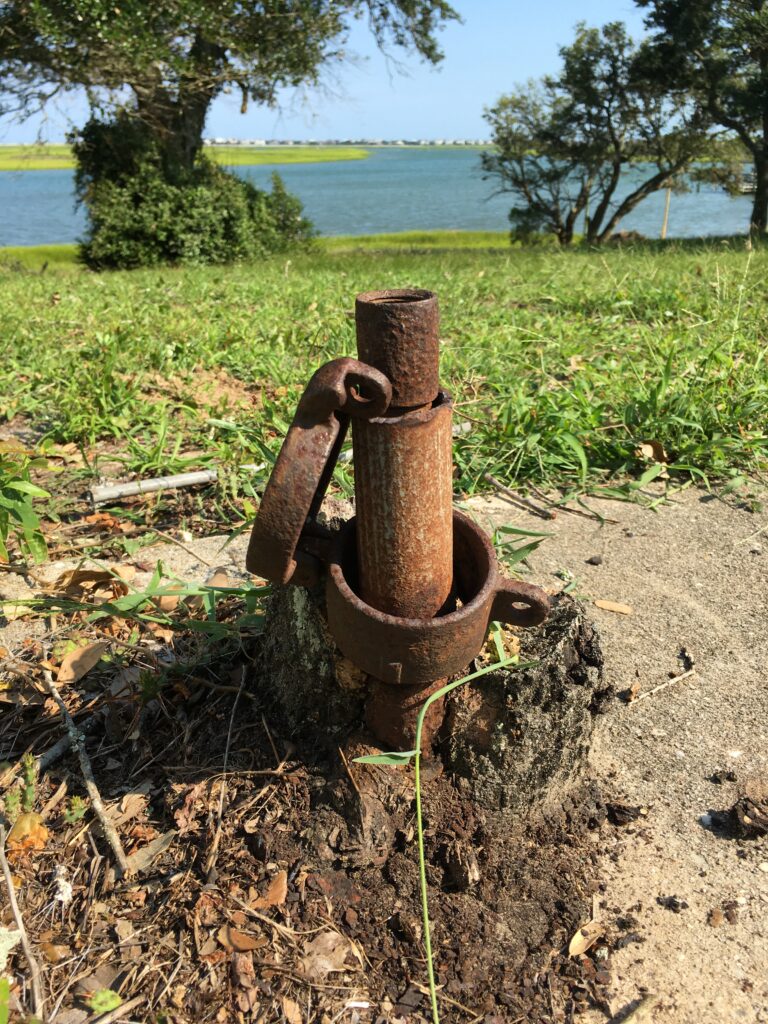 Old houses sometimes have a lot of old strange pipes in the yard or next to the house. In some cases, an old pipe is not a problem, but if the pipe is connected to an oil tank or is an out-of-use well, it can be a concern that warrants additional action. An out-of-use well could be a resource for later use. An oil tank could be a costly liability.
Buyers: make sure you know what you are buying. We inspect the pipe and furnish a professional sealed report of findings. This may be needed to satisfy your lending company. So what is that pipe anyway?
Oil Tank Removal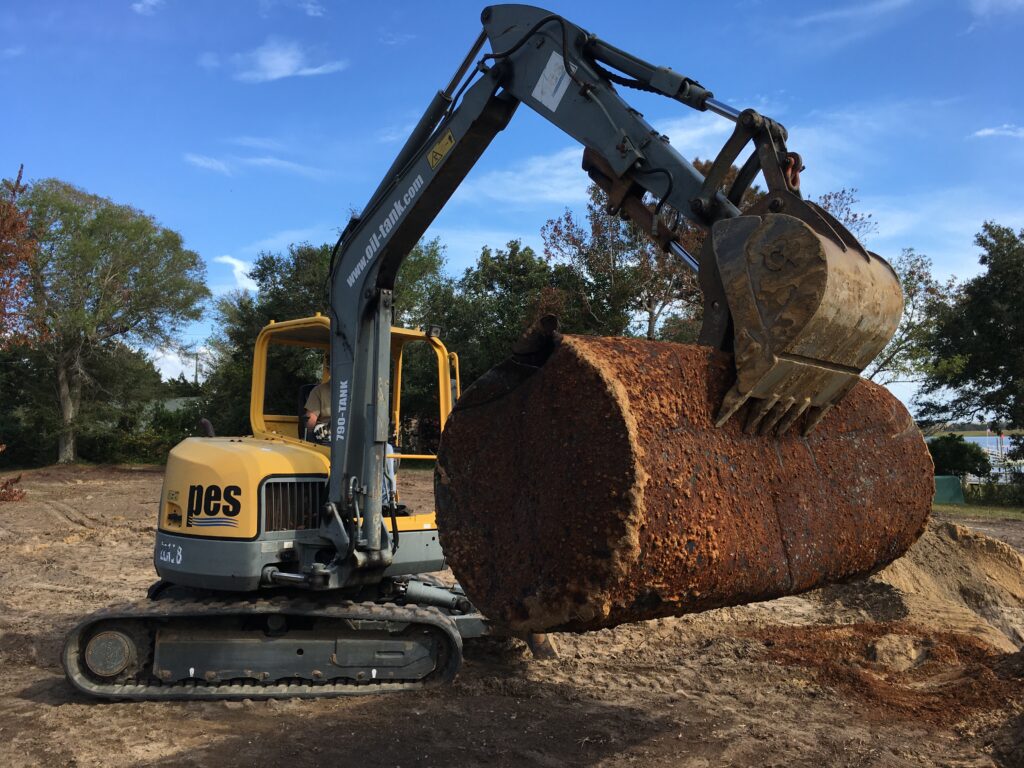 For each site, Practical Environmental Solutions develops a strategic plan to remove the oil tank with the least amount of yard impact. The tank top will be cut open to allow us to wash out the 2 or 3 inches of petroleum sludge that is caked onto the tank interior. The tank is not physically moved, until the tank is pumped completely empty. This ensures that no drips, slops, or spills are caused by any of our removal work. We own our own equipment and conduct everything in-house (no subcontractors) to ensure high quality and careful work.
Tank Closure in-place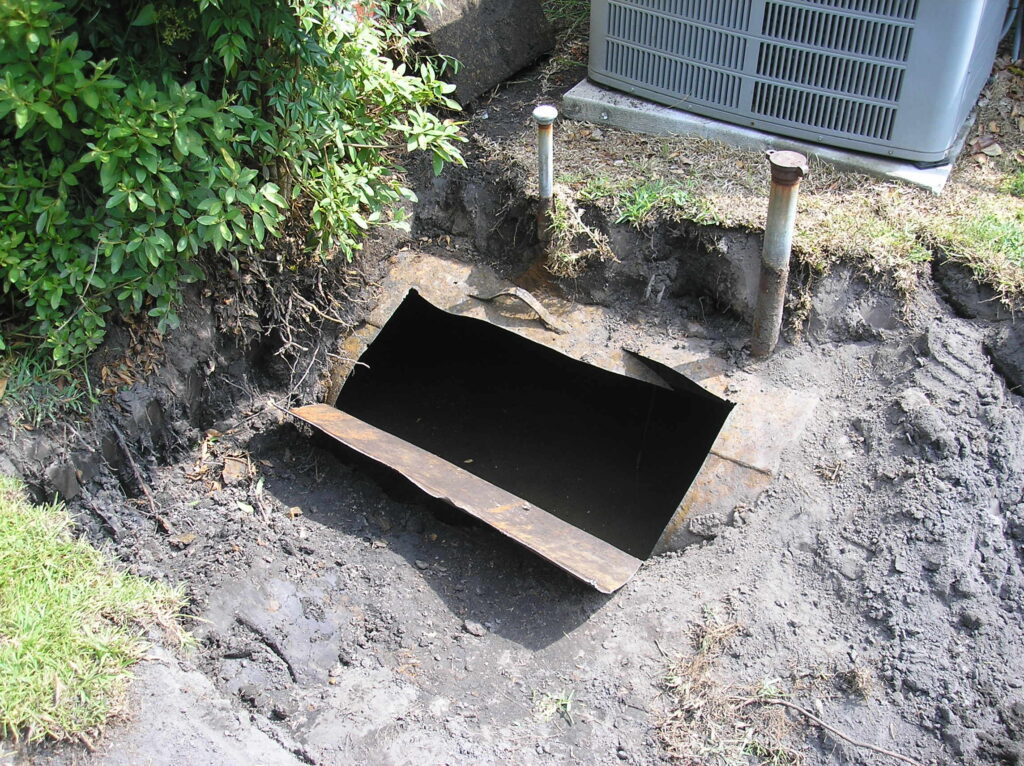 Oil tanks are closed in-place when they are under a building foundation. Tanks still need to be cut open so the interior sludge can be washed out and disposed of properly. Once pumped completely empty, these tanks are filled with concrete to provide structural support for the building foundation. Written State permission is required before a tank can be closed in-place. PES offers a turnkey service which can include a confirmation soil sample and a professionally sealed closure report. Once this scope of work is completed, the State will consider this tank "officially" closed.
Contamination Cleanup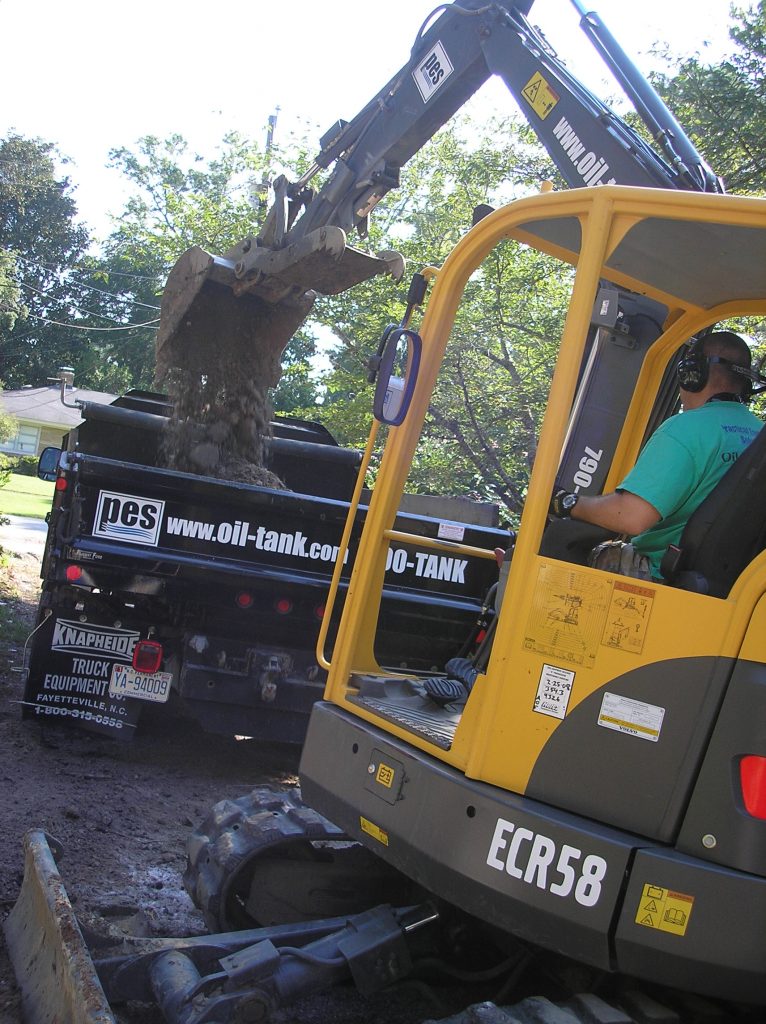 This scope of work varies based on the site situation and on the customer's chosen cleanup option. If the tank has leaked, Practical Environmental Solutions will present the client with several choice options and the bottom line cost of each option. We explain the "Pros" and "Cons" of each option to help the client decide which option is best for them. PES is always available to answer questions about each strategy and the level of protection that each option provides from legal liability.
Above Ground Tank Removal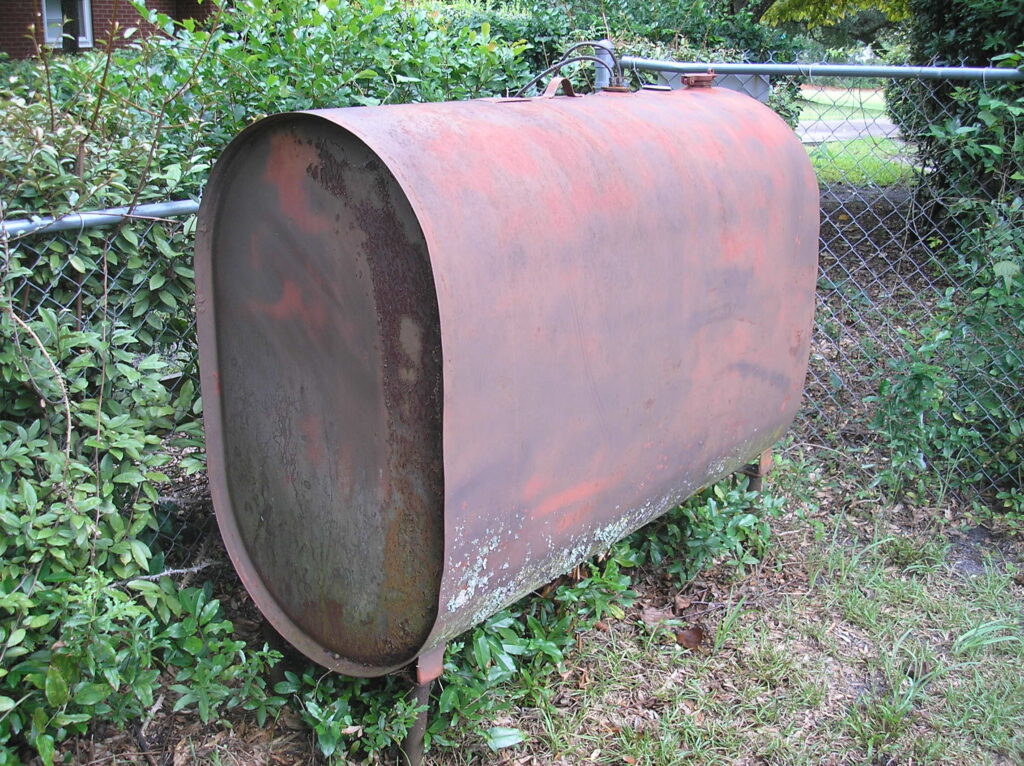 Above ground storage tanks (ASTs) can leak too. Usually these leaks are discovered before the contamination is severe, but they still need professional attention. The regulations are different for AST's than underground oil tanks. For ASTs, cleanup is required by the State. Or maybe you simply need an old, above ground storage tank (AST) property removed to eliminate the possibility of a future leak. Either way, PES is happy to provide the appropriate environmental service that you select.
State Compliance and "No Further Action" letter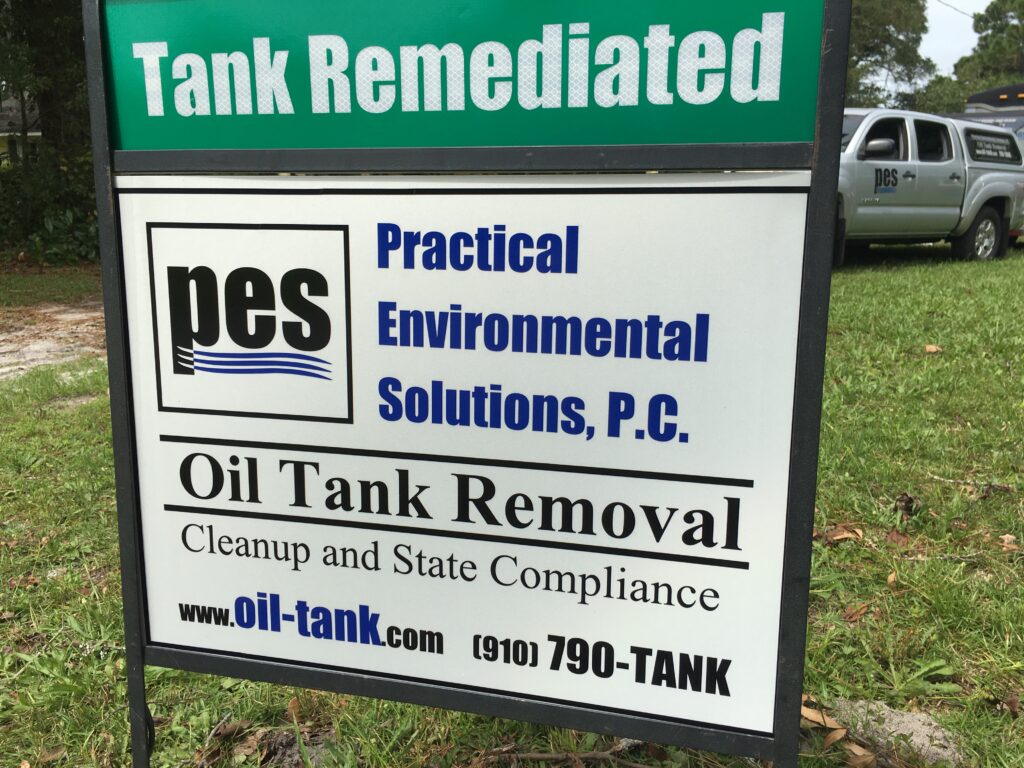 As with any State regulatory program, complying with all the statutes and regulations can be a complicated and tedious process. Furthermore, it's important to use the "best" words on the State forms and in communications. PES will dot all the "i's" and cross all the "t's" so that our clients get everything finalized and officially closed out with the State's Underground Storage Tank Section. This includes our completing all necessary actions to receive a "No Further Action" letter from the State.
General Consulting: Tanks, Drainage, Geology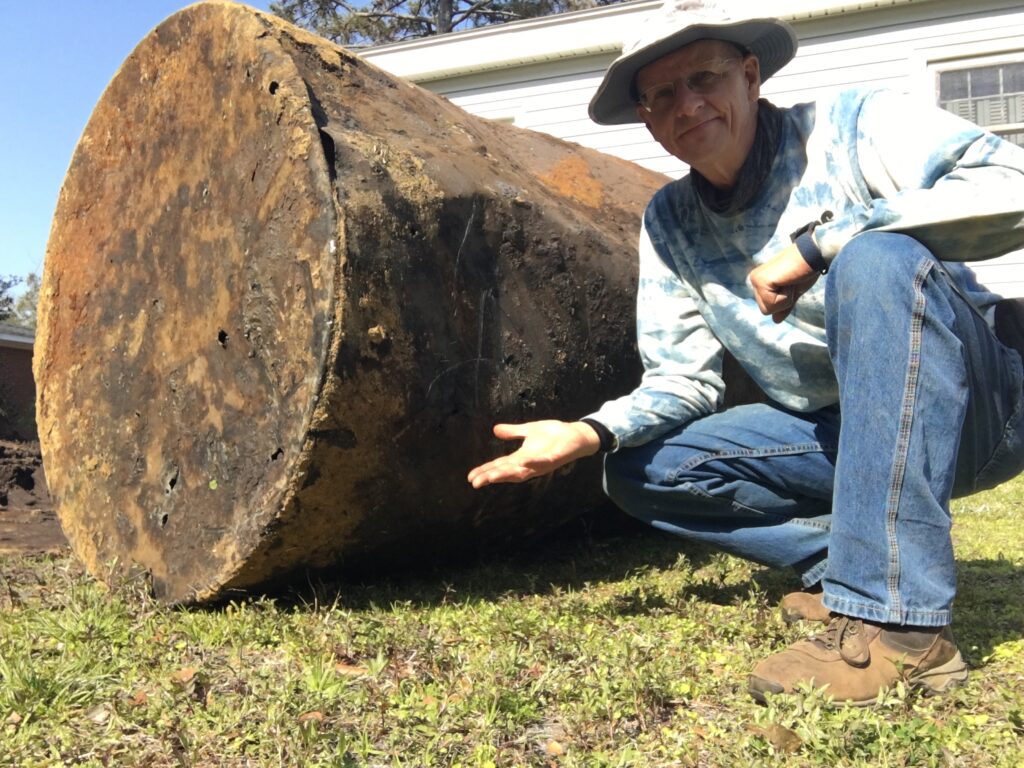 Need some help with a tank or drainage issue? Give us a call to discuss your needs.
Soil and Water Testing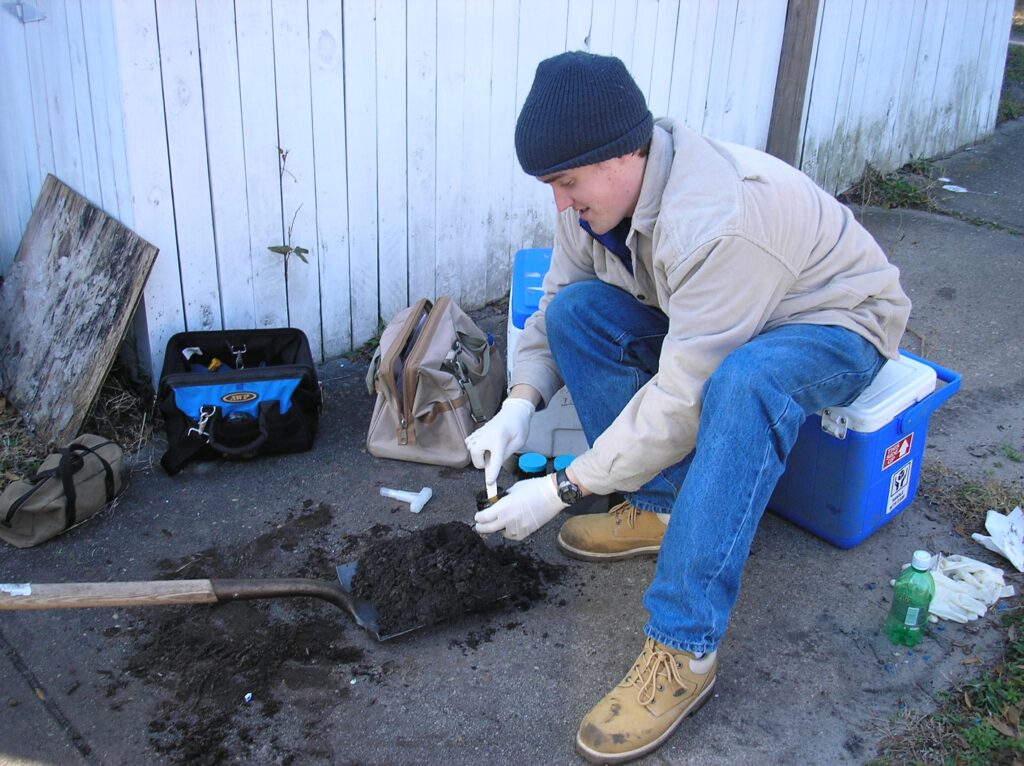 1) Field checks with Professionally Sealed reports.
2) Professionally licensed soil investigations.
3) Well water samples.
The State of North Carolina only accepts sample results from samples collected by a licensed professional. As a licensed Geologist, having decades of experience with petroleum spills and tank leaks, PES can provide you the answers you're looking for. Maybe your lender wants confirmation that your oil tank hasn't leaked, or maybe you want a confirmation sample that the previously removed tank did not leak and leave a problem behind. Give us a call and let us propose a solution to meet your needs.
Old Septic Tank Decommissioning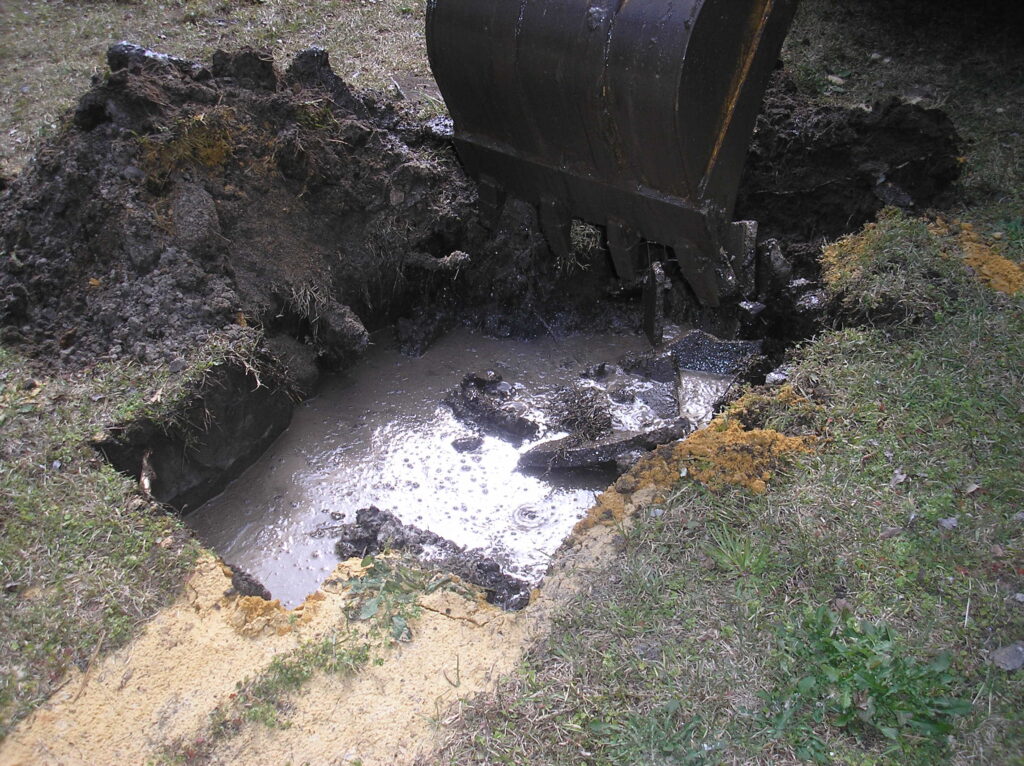 Do you have an old septic tank that hasn't been used for decades but the top has collapsed or you need it removed? You need to do more to an old septic tank than just breaking the concrete top and filling it with dirt. This will lead to drainage problems and will probably require additional work later. To avoid future problems, we eliminate the tank structure.
Specialty Backhoe and Smaller Dump Truck Services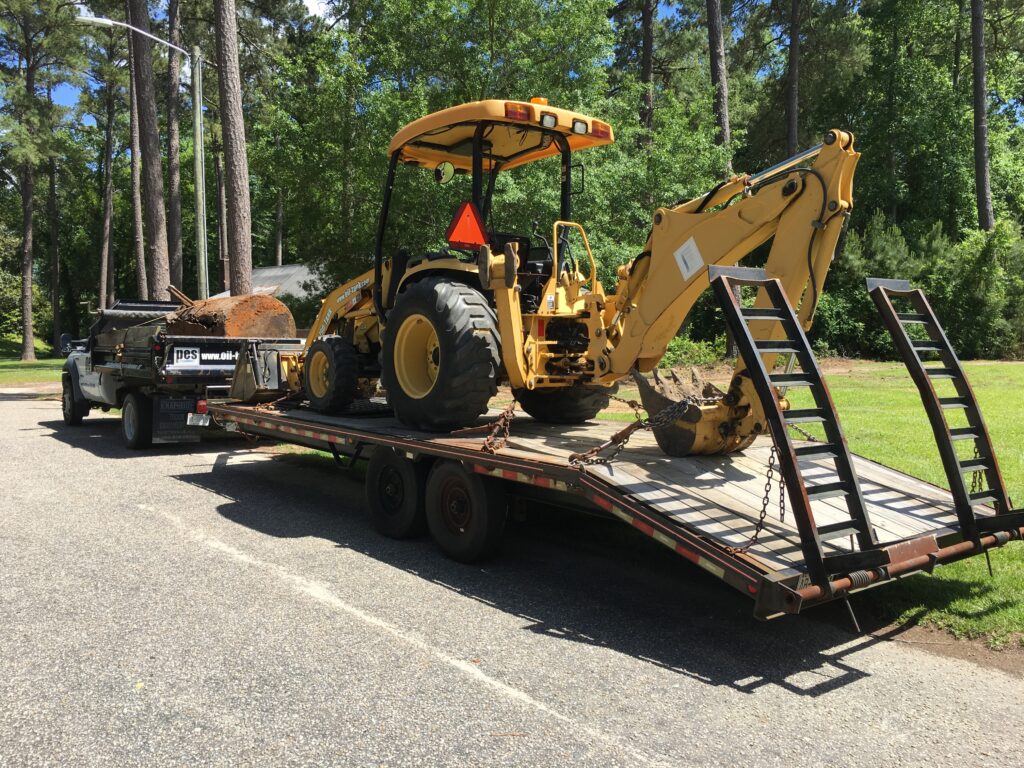 Excavating a pool, grading a yard, delivering a small load of top soil, conducting a small demolition project, removing tree stumps, etc. etc. etc. Our quality and attention to detail is high, prices are reasonable. Call us to see if we can help you.